SpecialCare Planner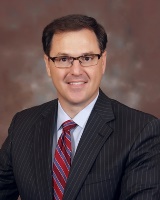 Welcome and thank you for visiting.
My vision is to empower parents to develop a Life Care Plan, specifically centered around a loved one that has a disability, which will provide for a lifetime of an appropriate amount of independence within the community. My goal is to educate and inform parents like you so that you can realize that creating an intentional plan tailored around your child is not impossible.
I am a proud father of a daughter that has a developmental disability. I understand the shock and sense of loss when you hear things from your doctor like "your little girl will be mentally retarded". After nearly 12 years, I can sincerely give thanks to God for letting me be in this wonderful community of the most amazing people. Living with a disability is not something to be feared or dreaded. I want to thank the extraordinary people that have been a resource to my family. Because past advocates understood that people with disabilities have so much to give to their communities, we can stand on their shoulders and continue to advocate for the things that enable Americans with a disability to achieve their full potential.
I want to continue and pass along the collective efforts of those advocates so that you do not have to waste precious time reinventing the wheel. I want to support you whether or not you decide to retain my services.
Deciding to take the first steps to plan will be one of the most significant achievements of your life. I know that you do not have time. Be prepared because planning is not easy or quick, and no one silver bullet can solve all the issues. Contrary to popular belief, having a few papers with non-tailored language does not constitute a valid plan. Finding the time is going to be hard, but it is worth the sacrifice.
I hope to hear from you soon. Contact my office. We can meet and share our stories.